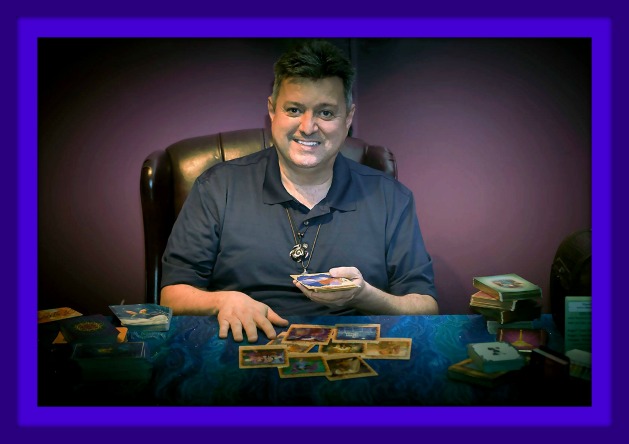 Angel / Tarot Readings by Tim!
___________________________________________________________________
I am an Intuitive/Spiritual Advisor with 20+ years of experience in angel/tarot cards, chakra/energy work, crystals/gemstones, and tuning fork therapy™ all to aid in healing. My energies come from "God / Source / The Creator", and I work directly with this 100% pure white light.
Connecting with your higher self allows you to raise your vibrational level and  expand your conscious awareness.  This helps you clear away old patterns or routines that energetically make your feel worried or depressed.  As you clear these old limiting patterns, you open your heart and feel unconditional love.  You begin to experience better health, improved relationships and peace of mind which aids in moving you forward on your spiritual journey.
You can find me on my YouTube channel – Gr8Angels444 – where I provide free weekly and monthly tarot / angel oracle card readings to help people empower themselves to make better informed decisions and healthy changes in their lives.
As an Angel Therapy Practitioner™, I'm asked by people what that means. Angel Therapy is a non-denominational spiritual healing method where I am working with your guardian angels and archangels as well as my own, to heal and harmonize every aspect of your life. Let's work together to connect with your angels, and manifest your desires in areas of: health, love/romance, career, finances, life purpose, abundance, prosperity, and so much more.
Timothy Riley • Angel / Tarot Readings by Tim
Greater St. Louis/Illinois area • 636-556-0444
www.TimothyRiley.biz
TimothyRiley444@gmail.com

CERTIFICTIONS / LICENCES:

Tuning Fork Practitioner™ –  1
2015
Crystal Healer Practitioner™
Margaret Anne Lembo – 2014
Ordained Minister – 2014
Angel Therapy Practitioner™
Doreen Virtue – 2013
Advanced
Angel Card Reader™
Doreen Virtue – 2013
Angel Card Reader™ 
Doreen Virtue – 2012